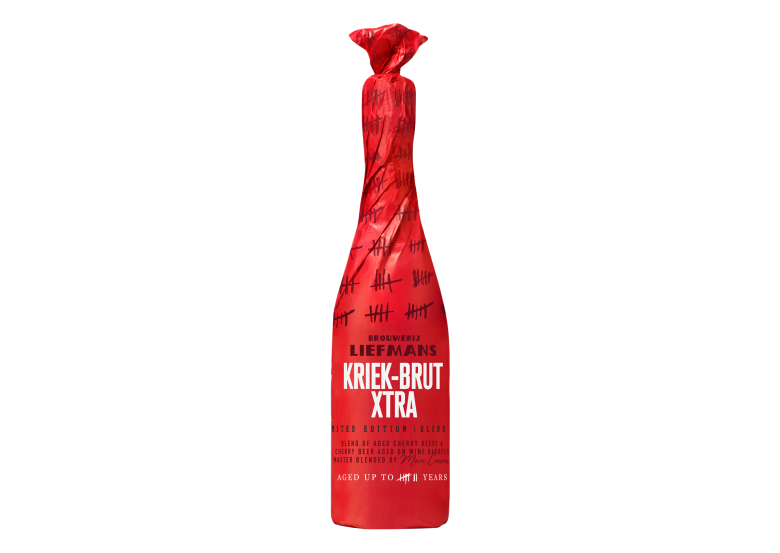 Kriek-Brut Xtra - 75 cl - Limited Edition
A unique blend of Liefmans Kriek beers, matured blond beer and matured Kriek beer!
Description
"This Kriek-Brut Xtra is a limited blend of Liefmans cherry beers from various vintages - from 2016 to 2019 - with a blond beer that has matured for two years in bourbon barrels and also with 2015 Kriek beer that has been aged for 4 years in wine barrels. The result is a very successful blend", says Marc Coesens, brewmaster at Liefmans.